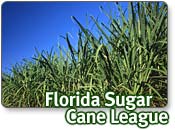 The Florida Sugar Cane League is a non-profit trade association of Florida growers and processors. The League was founded in 1964 and serves the interests of the members and promotes their projects and activities. The two largest sugar producers – U.S. Sugar Corporationand Florida Crystals Corporation – are members of the League.

The Florida Sugar Industry has a $3.27 Billion economic impact on the State and provides over 12,500 direct jobs.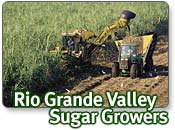 The Rio Grande Valley Sugar Growers, Inc., was formed in 1970 by 100 farmers. Sugarcane has been an integral part of the Valley for more than 200 years. Today, 125 farmers grow sugarcane on more than 40,000 acres of farmland.